The time has come….The time is now….To Share Good Tea, we'll show you how
Teas from far and wide, and high and low
Hot and cold, and on the go….
———————————–
Well, my Suess-ical rhyming has run out, but my need for good help has not.  Read on for details about openings for staff to work at my shop, Farmers Markets, and events:
To be considered for this position, candidates must meet most of these criteria:
Essential:
available to work every Wednesday, Friday, most Saturdays, and occasional Sundays
enjoy drinking and learning about All kinds of tea
able to be standing for long periods
can lift 40-50 pounds without undue strain
take instruction and direction well (without feeling personally criticized)
pay attention to details
willing and able to learn and retain instruction
willing to ask questions or ask for help when needed (or in doubt)
self-motivated (meaning you do a good job even when the boss isn't around)
ability to count money and make change (or willing to learn)
conscientious, responsible & reliable
enjoy (or at least don't mind) cleaning
want to be an integral part of a growing small business, and willing to grow with it
willing to sign confidentiality and non-compete agreements
Helpful:
cheerful and friendly disposition toward customers, even when you don't feel like it
have ready transportation
good at thinking for and organizing oneself, and asking lots of questions to learn more
barista or other food/drink service experience
knowledgeable (or interested in learning) about organics, recycling and composting, and being eco-conscious
have proof of Food SafeServe qualification, or be willing to do what it takes to get it (paid for by the company)
have proof of Hep A shots, or be willing to do what it takes to get it (paid for by the company)
have social media and/or writing skills
have creative skills or interests
excited to share quality tea with friends and family
Farmers Market experience
In exchange Traveling Tea offers:
20+ hours per week to start, and adding more hours as you become comfortable with the position
Hourly wage, well above minimum, established commensurate with experience
Opportunity to drink and learn about lots of great tea!
Comfortable (other than being on your feet a lot) and supportive working environment
Though I do not offer health related benefits at this time, if we can grow enough in the next year or 2, there are definitely ideas in the works. I am open to dialogue about your interests and needs.
Does this sound like you?  Please email resume or statement of qualifications to: info @ traveling-tea.com or come by the shop during business hours to pick up an application.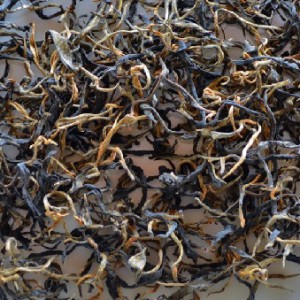 – Sharing Hawaiian Tea, Nepalese Tea, and More
Kateri will be hanging out at the shop, and sharing the only U.S. grown tea she could get samples of, in celebration of the birthday of our (somewhat) United States.
Lots of other tea sampling throughout the day, maybe some snacks.
Stop by and say "Hi" on your way to or from your weekend festivities!
Come see us this Sunday at the Annual Spring Expo…….
Dear Friends of The Healthy Planet,
We would like to invite you and your friends, family, clients, customers, etc. to our 33rd Natural Living Expo, Sunday, April 2 from 10 am to 4 pm at the Webster Groves Recreation Center, 33 East Glendale Road in Webster Groves, 63119. More than 70 vendors will be on hand offering goods and services that will help you live a healthier, happier and more sustainable life. Live music, plenty of food, wine and craft beer samples will be available as well as free health screenings and chair massages. There will be a drawing for a $600 getaway to Trout Lodge YMCA of the Ozarks as well as Amtrak train tickets. Hundreds of visitors will receive free Chipotle food cards and the first 500 visitors will receive free reusable tote bags.
You can print these tickets OR, just pull it up on your phone to show at check-in!!