Enjoy Tisano Cacao tea…..as if you needed one!
http://tisano.com/cocoa-tea-factor-tops-fluoride-at-deterring-decay/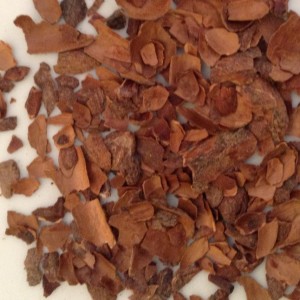 Tisano's single origin Chocolate Tea is the first pure chocolate herbal tea made from the fibrous shell around the cacao bean.  This chocoholics dream come true contains the sweet aroma and rich taste of dark chocolate without the fat or calories, plus magnesium, potassium & vitamin D (that the bean does not have).
Hibiscus flowers, elderberries, bilberries, grapes, and citrus peel. 
Caffeine Free.  Excellent iced or hot! 
This was my go-to tea on our first really hot day of summer! 
As child of the 60's, raised on Hi-C Fruit Punch and Kool-aid – one of the first things I did when I got home today was to make a pitcher of Red Berries tea to share with a friend who came to visit.  She commented on it tasting like Kool-Aid, but with no sugar or additives to have concerns about.  PURE Enjoyment!  …..I did add a little sugar to my glass 😉  YUM!
Then, it occured to me to put a little rice milk in my next glassful.  Mmmmm – berry cream-sicle.
Moms?  Looking for a healthy alternative to those "juice" drinks?
p.s. – It's also GREAT hot.  
With its berry red color, it makes a lovely presentation in a pitcher, or if you are looking for red color themed beverages for Christmas or Valentine's Day.