New! Regular shop hours every Monday 10am-5pm for your shopping & tea-to-go convenience.
We will have other extended days & hours in December – Check our Calendar/Events page for specifics
In addition to having several holiday teas for sampling and ready to drink (on the go), for special treat(s) for Small Business Saturday we are bringing in Holiday Spiced Scones from Queens C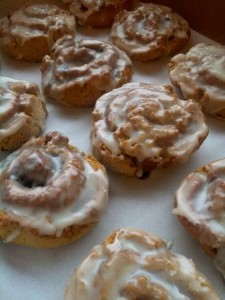 uisine; and for Gluten-free* and Top 8 Allergen* Free treats we will have cinnamon-raisin rolls and mini-cupcakes from Range Free (in Columbia), and Autumn Spice mini cupcakes from Prioritized Pastries [many of the treats will be available for purchase already on Monday 11/20/17]
AND we will be making our popular Harry Potter inspired Butter Beers to order (regular, dairy-free and/or caffeine-free).  We look forward to seeing you!
*While we are talking about allergens, did you know that most of our flavored teas are gluten and soy-lecithin free? Our pumpkin ginger spice blend has zero flavorings – only roasted pumpkin and spices. TEA SAFELY!
——————————–