We in the St. Louis area have been without a local prognosticator for too long. In the spirit of Punxsutawney Phil and Shubenacadie Sam, we are introducing Maplewood Molly.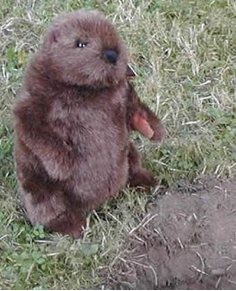 Maplewood Molly agrees with her Eastern brothers, predicting an early spring.
To celebrate, and warm you through the remaining weeks of winter, we are offering Buy One/Get One specials in our shop this week only (Tues 10-6, Wed 11-6, Thursday 3-7, Friday 10-5).
Buy a cup of tea, get a 2nd cup of equal or lesser value FREE. Buy 1 or 2 oz of looseleaf tea, get additional 1-2 oz free (equal or lesser value). Limited to stock on hand.
Cheers!