I've been so busy getting new product and teas in, making our tea blends, and finding ways to reduce prices and save you money that I didn't keep up with the social media whirl of the last week.
My heart is FULL of Thanks for All of YOUR new and continued support over the past year. I know we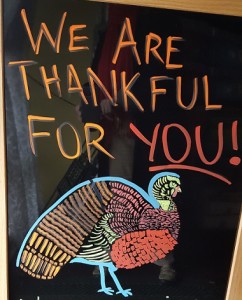 cannot be everything to all people, and we SO appreciate Every purchase – from $1 Trial Sizes to $80 stock the pantry.
In addition to extra holiday shopping hours, and lower prices on most of our Farmer Direct teas so you can better afford to gift these fine teas, here are 3 ways to simplify your tea shopping:
 Shipping discounts so you can shop in your jammies, or from across the country! Between now and 12/10 shipping is discounted to flat $3 for all orders up to $75, if you order $76 or more you get FREE shipping ($3 will be refunded upon completion of your order).
2. If you can make it into our shop, did you know that you can bring your own container(s) and we will fill them (Loose in Your Container price).  Another way to Share Good Tea as gifts and SAVE.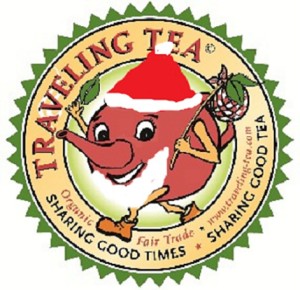 3. Pre-order and select PICKUP in the Order Overview screen before checking out; schedule pickup at your convenience and we will have your order ready – you can zip in and out (less parking hassles).
===============
Wishing you the Best of Times this holiday season…..
Kateri and the TravTea Team