means Pumpkin Ginger Spice tea will soon be available again.
Tower Grove Farmers Market still going, but slowing down as other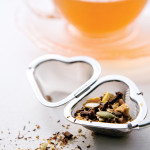 Autumn activities draw the crowds – (I will be on my own a couple of times)
Laumeier Park Harvest Festival on Sunday 10/16 11am-5pm
AND,
a NEW event:
Sunday 10/23/16 Afternoon Tea – Free Style, at Range Free Cafe in Columbia, MO (only 2hrs from St Louis) Seatings available at noon and 2pm. Reservations required, click on the artwork below to make yours!