Update 3/11/17
I apologize for not getting an email out to notify you that we will NOT be at the Tower Grove Farmers' Market today.
Shop IS open regular hours (9am-5pm)
Come in and see our New Floor!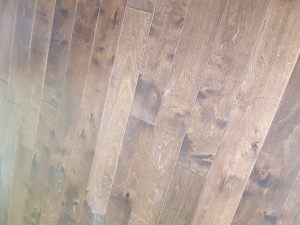 We are SOOO pleased with it, and the work of Brian at Champion Floor Company who did a great job with our rough and uneven concrete floor. The shop looks so much more like I'd always envisioned…..and could not have afforded without the continuous support of YOU, my regular customers and you sharing the word of mouth about our tiny shop.
Also got another tea rack, so we can (hopefully) make your shopping experience less overwhelming by spreading things out a little more.
In the tea flavors department:
Spring flavors: Cherry Sencha and Cherry Berry Tisane are back; Persian Plum Rose in stock through May-ish. Flavored matchas are back as well (Vanilla, Raspberry, and Blueberry) – save $ – make your own instead of paying Starbucks!   …. [I will be featuring a full range of matcha and other green teas at my class at Missouri Botanical Garden on Saturday morning 3/25 9-10:30am]
We've been out of Traveler's Turmeric blend over the past week (waiting on our ginger shipment, hopefully this week). Also expecting delivery of chufa sedge (aka Tiger Nuts) so I can make new batch of Gwy-u Latte.
Look for new items offered at Tower Grove Market this summer too!
We are Grateful for your continued support!