Autumn & Tea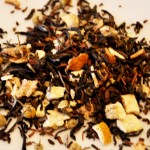 The summer Market season is quickly coming to a close – 4 more Tower Grove Markets  (including the Harvest Festival on 10/22) and 2 more Maplewood Markets. 
Chandler Hill Winery is extending their season by 2 weeks (through 10/30) – I will be there this Sunday 10/16.
I'm starting to hear "Where do we get our tea after the Markets end?"
Besides web/email orders and our selected shop hours, several shops around town carry a selection of our teas (see links at the right)
Also, the Markets never really "end"….they just change locations and frequency….
Maplewood Winter Market will be Sat 11/19 and 12/17, inside the Schlafly Brewery (still outside if weather is nice).
There is also the St. Louis Community Farmers Winter Market (some of the Tower Grove vendors plus a few), held at St. John's Episcopal Church on Arsenal, just west of Grand on the 2nd Saturday of the month – 11/12 and 12/10.  Watch my calendar page as it gets closer for start/end times.
Additionally, our shop is open every Friday evening from 5-7pm.  Also some Tuesdays from 11am-3pm.  I'm sorting out details to add some extra hours in Nov & Dec for holiday shopping.  Possibly an Open House on sun 11/27.
Follow TravTea on Twitter for last minute announcements when I'm going to be at the shop anyway (making or packaging teas).
Thank you for your continued support.  I know we're not always the most convenient place to buy tea….I try to make up for it in carrying only EXCELLENT teas that never disappoint.